Kerens track teams head for Region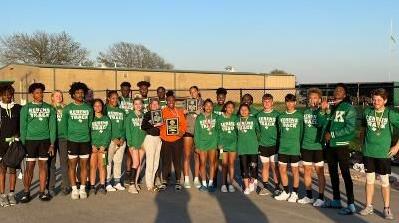 As featured on
The Kerens Bobcats scored 134 points in their district track & field meet while the Kerens girls had a strong showing, and both teams will send talented groups to the Area Meet Thursday in Madisonville.
The LadyCats are sending two relay teams and five individuals to the Region Meet next week and the Bobcats are sending two relay teams and qualified for three individual events.
Roy Burns, 66, of Corsicana passed away Thursday, May 6, 2021 at his residence. Services are pending at this time with Corley Funeral Home.
Bobby Jack Henderson, 76, of Frost passed away May 1, 2021 at his residence. He was born May 14, 1944 in Kaufman, Texas to James Willie Henderson and Mary Aline Henson. He attended First United Methodist Church of Hillsboro. Bobby enjoyed working and restoring vehicles, and loved to weld. He…
Lena Margurite Davis of Corsicana passed from this life on Thursday evening April 22, 2021 at the age of 81. She was born in Jacksonville, Arkansas to Hubert Beard and Bertha Kaiser Beard. Lena worked for 25 years at the Twilight Home as a supervisor in food services. Over the years she atte…