Saturday marked 20 years since thousands of Americans lost their lives during the terrorist attacks on Sept. 11, 2001. Corsicana's Freedom Flag Committee hosted a 20th anniversary 9/11 remembrance ceremony Saturday at Bunert Park to honor the first responders who gave their lives and thank those who still work to keep us safe.
Speakers included Corsicana Mayor Don Denbow, Police Chief Robert Johnson, Assistant Fire Chief Wade Gillen and Navarro County Sheriff Elmer Tanner. Featured speaker was Congressman Jake Ellzey.
Navarro Elementary honors first responders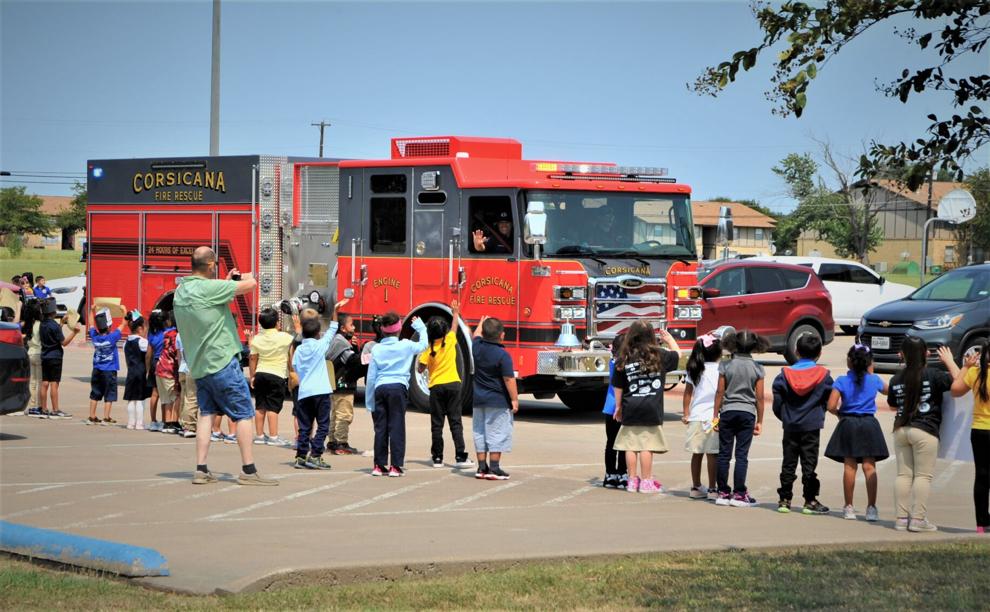 Students at Jose Antonio Navarro Elementary School honored first responders Friday afternoon with a parade in their honor. The school hosted the event to commemorate the 20th anniversary of the terrorist attacks of Sept. 11, 2001.
Commemorative Air Force honors 9/11
The Commemorative Air Force Coyote Squadron held their regular monthly meeting Sept. 11. During the program Squadron Leader Col. Ken Authier gave representative names and photos of those whose lives were taken the day of the terrorist attacks which occurred in New York City, Washington D.C., and Shanksville, Pennsylvania Sept. 11, 2001. Executive Officer Col. Mel Hall III gave a timeline of the events that changes our country forever.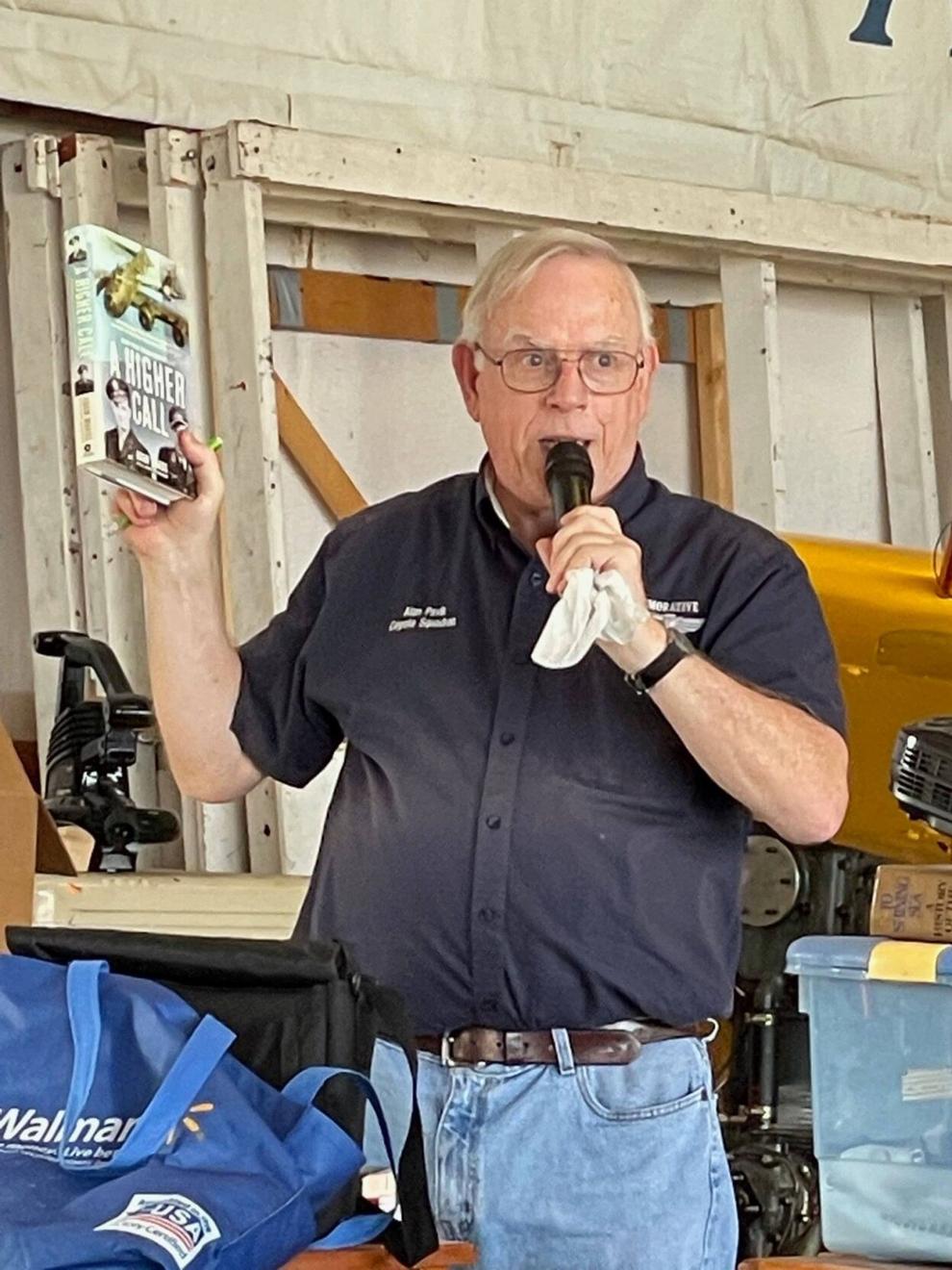 Adjutant Col. Alan Pavik shared his memory of that day, as did many other CAF members.
The Coyote Squadron holds their meetings on the second Saturday of the Month at the at C. David Campbell Field in Corsicana.
Corsicana VFW hosts Day of Remembrance
Corsicana's VFW Post 3366 hosted a get together Saturday to commemorate the 20th anniversary of the Sept. 11, 2001 terrorist attacks. The day included games of corn hole, a poker run, pool tournaments, numerous raffles, and a karaoke contest. The night of fun doubled as a fundraiser for the VFW.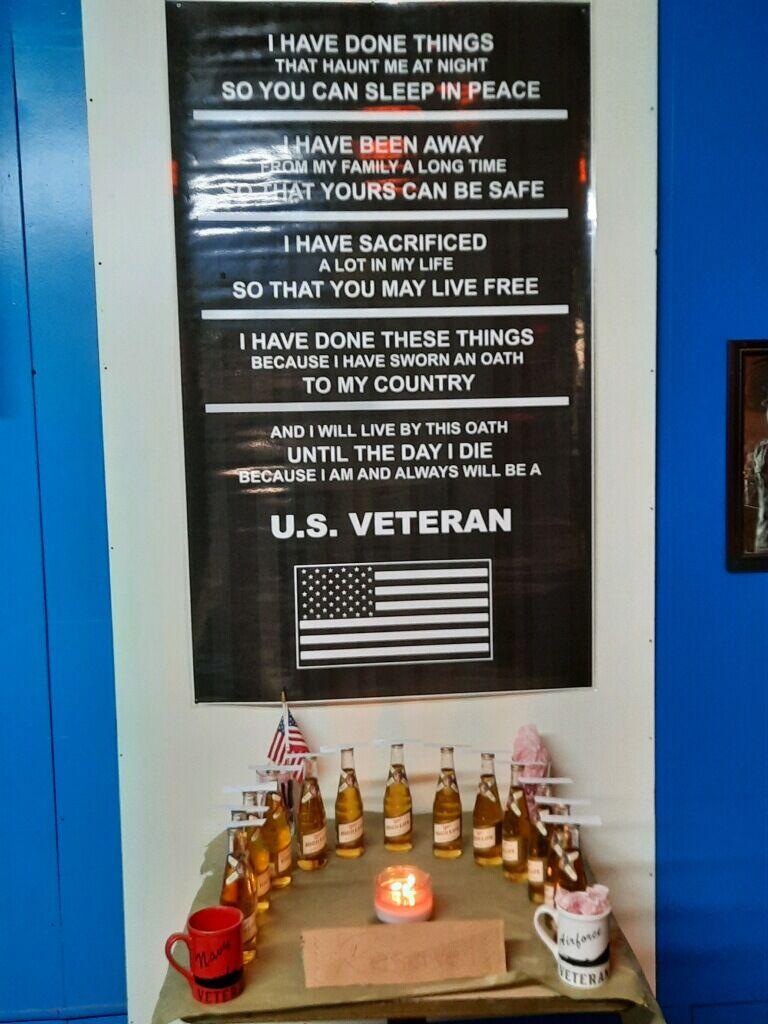 Former Post Commander Floyd Rowland said he was touched by the outpouring of support shown at the Inaugural Patriots Day Event.
"The VFW has always tried to be a good member of our community, hosting benefits and giving people a chance to come out and have fun," he said.
"I can remember running around this place since I was a kid, listening to music in the other room with my grandpa," Jordan Burleson said.
The VFW has hosted several events and benefits in recent years including a benefit for Muscular Sclerosis Awareness dubbed an "Orange Out" March 20.
Heather Burleson is just one person in our community living with Muscular Sclerosis, but she credits the VFW with being part of the community which provides support for those who are living with the disease.
"You just can't forget those who helped along the way," she said.
Burleson and her mother, Rachel Lamb, decided only two weeks ago that they wanted to organize an event.
"We decided we wanted to do something to remember 9/11 Patriots Day, and have fun together," Lamb said.
She was quick to thank the evenings sponsors which included Twilight Home, Bristol Hospice, Mercy Hospice, New Century Hospice, Hand in Hand Hospice, The APA Pool Players of Corsicana, The Oil City Bombers, and Fort Worth Billiards
"Putting the day together was a challenge but it was something organizers were willing to do for the VFW which has been a fixture in the community for years," Lamb said.
"The turnout was a tremendous," Rowland said. "Everyone involved is already looking forward to next year."